Discover more from Stew's Letter
A thought-provoking email for people short on time.
Over 3,000 subscribers
A Supremely Wild Fact About Alligators That Seems Worth Sharing
Alligators don't fuck around. They have enormous jaws capable of pulverizing anything in their path. They have thick skin and bony plates that can stop (small) bullets. 37 million years of evolution have produced the animal equivalent of an Abrams tank.
And it turns out that alligators are even more hardcore than that. Apparently alligators can survive for months trapped in ice by freezing their snout just above the surface and using it as a snorkel. As a lake begins to freeze, alligators position their noses just above the surface while the ice envelopes the rest of their head. They enter a hibernation-like state and wake back up when the ice thaws.
As somebody who has felt that death was only moments away upon leaving home without a jacket in sub-50 degree fall weather, I felt compelled to give these gators a tip of the hat - or should I say, beanie?*
* Really sorry about this.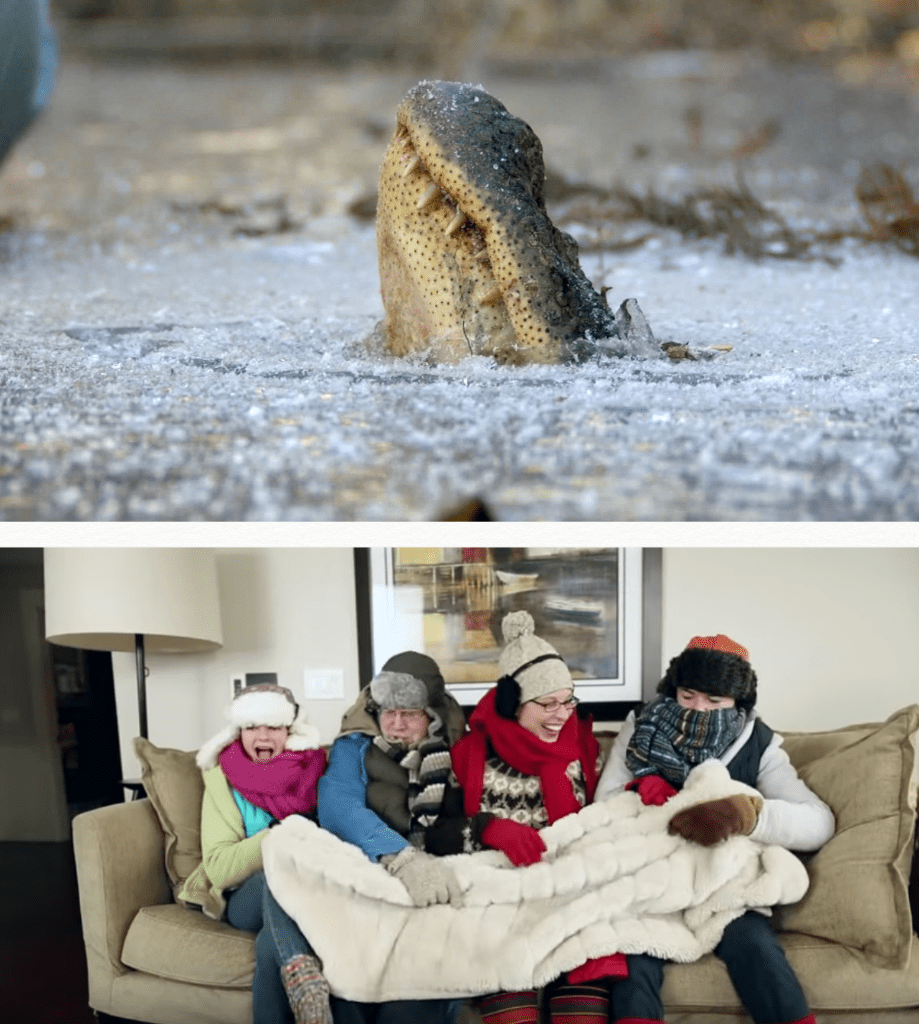 Pictured (Top): A member of a 37-million-year-old reptile species merges with ice and endures a months-long deep freeze during a harsh winter. (Bottom) The crown of creation fights over a blanket to survive a chilly afternoon.